Fresh from your own gardens, or on less than an acre plot
If you have a bright green thumb, a large, floriferous and seasonally-rotating blooming garden with long-lasting bloom times, you might want to expand it, and spend a sunday or 2 each month at your local flea or farmers markets, selling single blooms or little bouquets and vases of your stunning crops of blossoms. Your blooming garden and farmers market timing coincide with each other. Why not sell some of your pretty flowers? If you have too many plants, too many flowers, and don't want to cut back - sell your blooms and divide your plants for sale. If you grow a cutting garden for displaying your garden beauties in vases, you already have flowers that will succeed as fresh flowers for market.
If you want to get serious and start a fresh floral business in a big way eventually, that's cool. But i'll focus on not investing a lot of money in greenhouses, plants, business plans, loans, and having to promote yourself at restaurants, offices or pounding pavements. Which can be a lot of fun, and keep you in extra cash for buying more plants.... but i always like to start out by keeping it simple. In the event I run out of time, patience, money or flowers. Sell what you know and what you grow that's in season, and forget the greenhouse for now. There are some fairly inexpensive portable greenhouses you can buy if you wish to expand a little bit or to grow seedlings in.
Experience it, and decide whether you like being a business person, or would prefer just being a local gardener who is also a source of beautiful fresh flowers that market-goers can bring home from a local Sunday market. I prefer to be the latter. You might even like to do it so that you can socialize and be outdoors. You can also sell trays or pots of seedlings of some of the flowers you sell. Gardeners love that. They also love organic/non-gmo flower seeds you harvested from your own plants. You can sell inexpensive vases with the cut flowers, and sell planters and other floral and small gardening supplies.
You can sell indoor plants, if you wish, all year long, including during the winter months, where there are indoor flea markets available, if you can keep the plants warm during packing and transport. Don't turn a hobby into a job, unless you want to. Choose popular, easy to grow flowers and plants that sell at a profitable price if you're buying plants specifically for market selling. If you're just selling an abundance of what you grow, sell the flowers or plants that stand up well to being transported and sitting in the heat all day. If your cut flowers are not your everyday popular annual or perennial garden flower, you'll be very popular.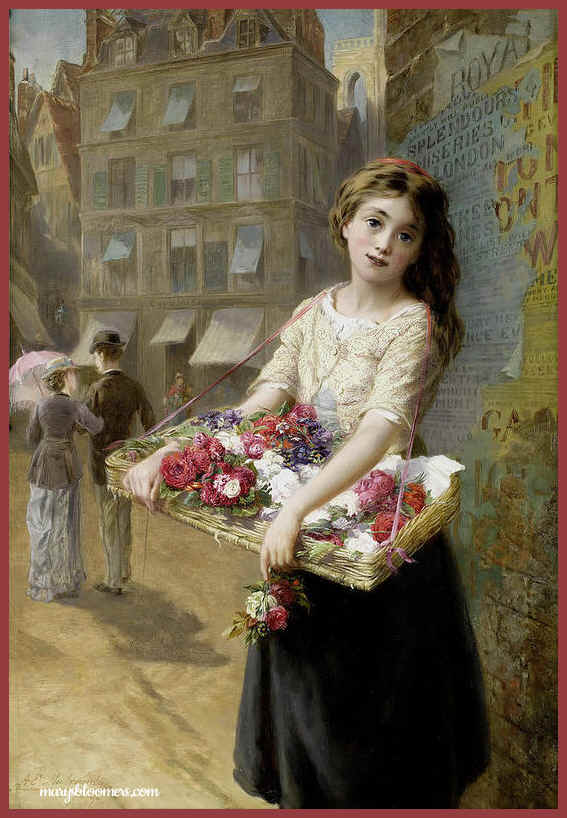 Sell out of buckets and pails, in inexpensive vases or pots. Do not bother to sell bare root plants or seedlings - they will suffer outdoors if not kept properly watered and cool, and you risk heat or cold damage in transportation. It might save space in transport, but they're too vulnrable. Best to pot up little rooted plants in soil, in inexpensive pots. You can get these pots in bulk. You can sell your seedlings or plants in fabric grow pots and eco-pots. The display will look more attractive, too.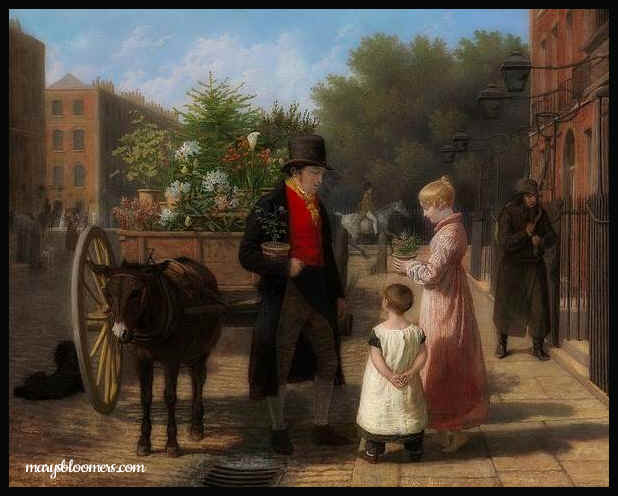 The most popular cut flowers
- If you're thinking of growing your flowers specifically for market, it's helpful to know what people love in their vases, and which last the longest, should you need to store them. If you're just thinking of selling harvests presently blooming in your garden, that makes things the easiest.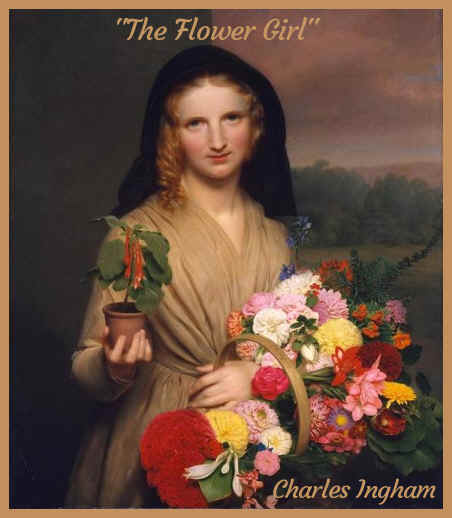 Sunflowers
The traditional sunflower has yellow flowers, but there are many new hybrids in shades of red and bronze. Sunflowers are sometimes top-heavy, so use a vase that can support them, or use the plastic stem straws to keep them and other tall flowers from bending or breaking in your display. There are shorter varieties of sunflowers that can be mixed into a fall bouquet or arrangement. They look great combined in a vase with Gerbera Daisies.
Sunflowers will last in a vase from six to 12 days.
USDA Growing Zones: Annual grown in zones 2–11
Color Varieties: Yellow, orange, burgundy
Sun Exposure: Full sun
Soil Needs: Moist, well-drained; tolerates poor, dry soil
Speaking of daisies..... these beauties come in all sizes and pretty features and they last a while in a vase as a cluster or filler. New varieties appear regularly. They're super-easy to grow. As are they're family members, the chrysanthemums. Both are perennials and might spread a little, which is a nice thing.
Carnations are one of the longest-lasting cut flowers. They are also easy to grow from seed and have a wonderful clove-like fragrance. Although they are most commonly thought of as flowering in white, pink, and red, horticulturalists continue to develop new varieties in different hues. If you grow your own, you can have cut flowers well into fall.
Carnations will hold up in vases for seven to 21 days.
USDA Growing Zones: 5–9
Sun Exposure: Full sun
Soil Needs: Evenly moist, well-drained
Heathers are often used as airy filler in arrangements. They have long stems of small pink, purple, or white flowers. Another option for vase display is the very similar-looking heath plant. These evergreens are very long-lasting when cut. Cut heather will keep in a vase for one to two weeks.
USDA Growing Zones: 4–6
Color Varieties: Rose pink to purplish pink
Sun Exposure: Full sun to part shade
Soil Needs: Moist, well-drained, humusy; tolerates poor, sandy, or gravely soils
Lavender - commonly used dry, but it also makes great fresh cut flowers.
Hang and dry, or If you display fresh lavender without adding water to the vase, it will dry on its own and extend its vase life indefinitely. Lavender's strong fragrance intensifies as it dries. When displaying in water, remove all leaves below the water level, or they will rot. Cut fresh and placed in water, English lavender will last for up to 10 days.
USDA Growing Zones: 5–8
Color Varieties: Blue to purple
Sun Exposure: Full sun
Soil Needs: Dry to medium moisture, well-drained
Larkspur - a classic cottage garden flower that produces great cut flowers.
Airy stalks of blue blossoms, this plant is graceful and looks good in masses or mixed with other perennials and annuals. An annual, larkspur is easy to start from seed and will happily re-seed itself in the garden year after year.
Alstroemeria - The Peruvian lily is a very popular choice of cut flower that blooms in late spring or early summer. The flowers are sensitive to fluoride, so use purified water, or let tap water sit for a few hours before using it in vases or containers.
Alstroemeria will keep in a vase for six to 14 days.
USDA Growing Zones: 7–10
Color Varieties: White, pink, yellow, orange, and red.
Sun Exposure: Full sun
Soil Needs: Rich, well-drained, slightly acidic
The bird of paradise—the flowers look like colorful birds about to take flight. This is a tropical plant that needs lots of sunshine and warmth. It can be grown outdoors in frost-free areas or grown indoors as a houseplant. Even indoors, bird of paradise needs daytime temperatures around 66 to 70 degrees Fahrenheit and at least 50 degrees at night. It makes an eye-catching cut flower, although it may need wiring or straws to help support the heavy flowers.
Bird of paradise will last in a vase for 7 to 14 days when cut fresh.
USDA Growing Zones: 9–11
Color Varieties: Orange, white
Sun Exposure: Full sun
Soil Needs: Rich, loamy, slightly acidic
Gladiolas are among the most popular summer bulbs. They can reach heights of 4 to 6 feet with their tall, spiky flower stalks. These are thirsty cut flowers, so keep an eye on the water level and refill when necessary. You can force unopened buds to open by using warm water in the vase and covering the flowers with a clear plastic bag. Gladiolas are very sensitive to fluoride—if your water is fluoridated, allow the water to sit for several hours so the fluoride evaporates before putting your flowers in it. I have no idea what else might really be in our water, so i would probably do that anyway, unless i recycle and use the purified water i drain from appliances in my home to water my garden, or harvested rainwater.
Gladiola flowers last seven to 10 days when cut fresh and placed in a vase.
USDA Growing Zones: 6–10
Color Varieties: White, cream, yellow, orange, red, pink, green, lavender, purple
Sun Exposure: Full sun
Soil Needs: Medium moisture, humusy, well-drained
Lilies - Beautiful and easy to grow. Cut lilies will keep their appearance for seven to 14 days when cut and placed in a vase. I grow several varieties, and they are all gorgeous and require almost no care, except for staking of the tall varieties.
Oriental lilies have the best fragrance. A bouquet of fresh oriental lilies can perfume an entire room. Any lily looks gorgeous in a vase, especially the types that have multiple blooms clustered on their stems. Choose sprays with a few slightly opened lower buds to prolong the bloom time in the vase. They can drop pollen on anything that comes near them, causing an orange-yellow stain. Remove the stamens by hand before displaying your lilies. There are new varieties of lilies on the market that do not drop their pollen.
USDA Growing Zones: 3–9
Color Varieties: White, pink, red, orange, yellow, lavender, purple, bicolors
Sun Exposure: Full sun
Soil Needs: Medium moisture, well-drained
Roses - the classic cut flower, with more than 100 million sold each year. There are 20,000 varieties of roses. Long-stem roses are favored by florists, but every rose is gorgeous in a vase or arrangement.. Spray roses have multiple blooms on each stem, and you can make quick little bouquets. I love the big, fluffy, fragrant cabbage roses. Not as formal as the long-stem single variety, and mixes with a lot of unique and interesting fillers and floral partners. Very cottage- and victorian-style.
Roses keep their appearance for six to 12 days in a vase.
USDA Growing Zones: 3–10
Sun Exposure: Full sun
Soil Needs: Medium moisture, well-drained, loamy, slightly acidic
Chinese Lanterns
My mom had lots of these growing with Silver Dollar plants. they look very zen. The lanterns are seedpods with a papery, bright orange husk that develops around its berries (which are poisonous). The orange seed pods can be used fresh in arrangements. If dried, they'll keep for months, and maybe years. Chinese lantern can easily be grown from seed. It will self-seed, sometimes aggressively. They are really special and multi-use. But you want to control their spread.
USDA Growing Zones: 3–9
Color Varieties: White flowers covered by orange calyx that looks and feels like paper.
Sun Exposure: Full sun to part shade
Soil Needs: Evenly moist, well-drained
Delphiums -One of my favorite plants and cut flowers - delphiniums come in shades of blue and purple, white and pink. They can be difficult for some gardeners to grow because they like cool, moist summers. I can grow these easily in my area. Too much heat and humidity and they will fade away. If you can grow your own, cutting the flower stalks as soon as they bloom will encourage the plant to repeat-flower.
Delphiniums will last for seven to 14 days when cut fresh for a vase. I don't find these an appropriate market flower because of its heat sensitivity and picky growing needs, including staking.
USDA Growing Zones: 3–7
Color Varieties: Blue, white, pink, violet
Sun Exposure: Full sun
Soil Needs: Medium moisture, humusy, well-drained
Other beautiful choices for popular cut flowers and for market
Ageratum. Clusters of long-lasting flowers in red, white and blue add color to bouquets. With successive plantings, ageratum can produce continuous blooms from early summer to frost.
Scabiosa. Also called the pincushion flower, scabiosa is excellent for cutting and comes in a wide variety of colors, from white to dark. As with most cut flowers, plant every 2-3 weeks until mid-summer for extended bloom harvest.
Larkspur. This relative of the buttercup has complex flowers and comes in a wide range of colors. Most seed suppliers offer color assortments so you'll have a rainbow of blooms to harvest and mix into bouquets.
Peony. Hundreds of varieties. The large, fragrant flowers are always impressive and very victorian/cottage style, but the blooming season is not very long.
Zinnias. Brilliant colors, shapes and sizes. The giant varieties are bestsellers at a market.
Salvia. Produces an abundance of flowers on long stems. A wide choice of colors.
Yarrow (Achillea) - lots of varieties to choose from and grow. I find it unruly in the garden, it's stems constantly flopping over, but awesome in a vase. And pollinators love it.
Popular Fresh Cut Flowers By Season
Spring

Tulips
Daisies
Peonies
Daffodils
Ranunculus
Hyacinth
Lilac
Jasmine
Lily of The Valley
Irises - all types
Calla lilies
Pansies
Bachelor Buttons

Summer

Sunflowers
Giant Zinnia
Dahlia
Daisies
Sweet William
Marigolds
Delphinium
Larkspur
Snapdragon
Ranunculus
Roses
Hydrangeas
Lilies
Gerbera Daisies

Fall

Chrysanthemums
Marigolds
Hydrangeas
Asters
Sunflowers
Black-eyed Susan
Balloon flowers
Celosia
Helenium
Heliopsis
Cosmos
Lavender
Pansies