Asian and Serenity Garden Style and Design
- Getting Your Garden Zen On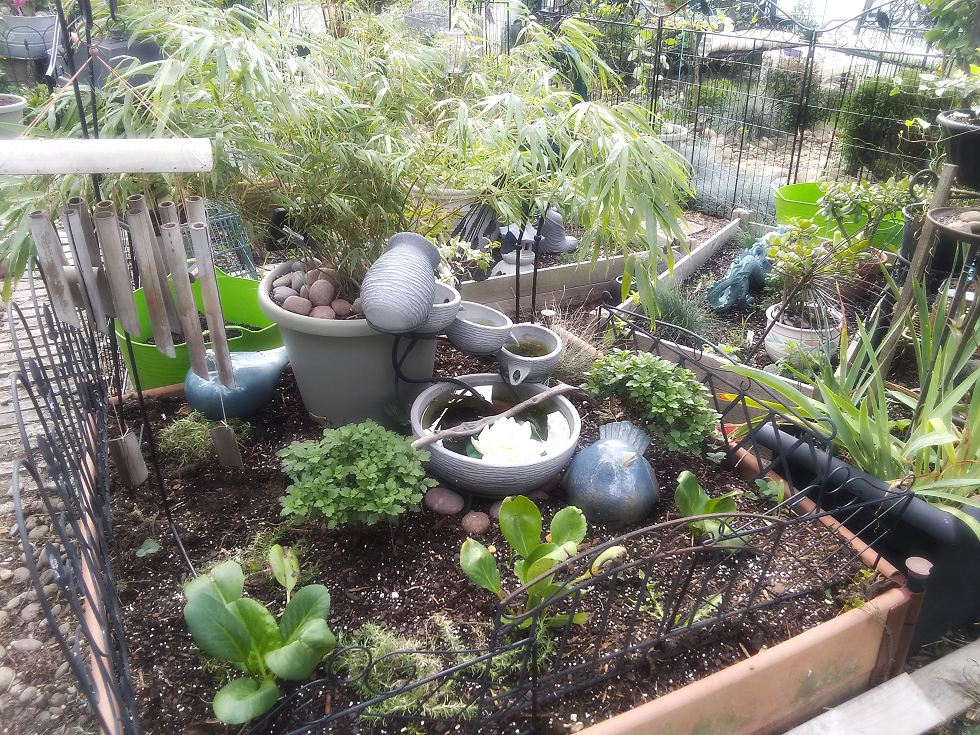 Updates on this landscape will be posted below these photos when available.
Most of my landscape design portrays a very zen and serene atmosphere. Japanese, Buddhist, Thai, a very Asian feel in my garden decor. Modern pieces go well as accents. And plants are chosen to convey serenity and peace. I practically live in my front garden and backyard from spring to late fall. It's my haven, and it's decorated as if i do live in it. The bird and pollinator habitat just adds that much more to the habitat I create for myself. Garden benches and seating are placed so that i can see the feeders, fountains and birdbaths. Instead of one big design, the landscape consists of different nooks, containing different plantings, birdbaths and feeders. All landscapes are organic, bird and pollinator friendly, And the addition of windchimes and Asian symbolism adds to the charm.

Stone and resin statuary, galvanized tub of Irises. Elderberry shrub,
Blue Rug Juniper and Peonies. Non-hardy succulent vines hang over the pot.